Enterprise Storage Solutions
Backup, Recovery, and Archiving: DasNet can help your team. Minimize risk and improve data protection while controlling costs of information retention. Strengthen your data protection, streamline backup and recovery, and meet a wide range of service levels. Improve efficiency, reduce the cost and risk associated with legal discovery, and automate retention and disposal policies for compliance.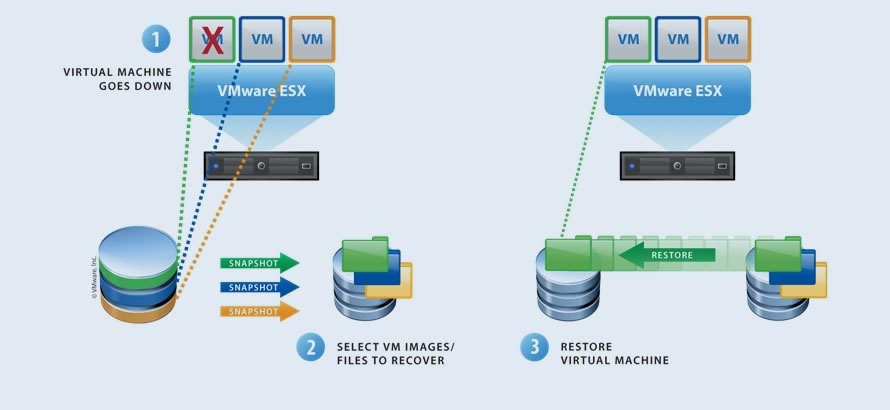 Archiving Solutions. DasNet's Archiving solutions minimize risk, control costs, and increase content reuse. Now you can focus on what matters most—active production information. With DasNet archiving solutions, you can apply common archiving services—such as retention, distribution, and security—across a variety of content types, while automating data movement to the most appropriate tier of storage. The result is secure archived data at the lowest total cost.
Online Access — Improve information access by keeping data online and readily accessible and reusable.
Unchanged Data Archiving — Speed backup and recovery processes by archiving unchanged data.
Process Automation — Save time and money and enable rapid information retrieval with automated archiving processes.
Regulatory Compliance — Preserve important documents, e-mails, and other critical data according to internal rules and external regulations.
Storage Efficiency — Reclaim terabytes of storage capacity by migrating older or infrequently accessed data from primary systems to more cost-effective archival storage.
Backup and Recovery Solutions. DasNet's Backup and Recovery solutions enable you to strengthen your data protection, streamline backup and recovery, and meet a wide range of service levels, even for the largest data volumes. You'll also reduce the amount of data to be backed up while optimizing your environment with a full range of platform, software, and subscription-based service solutions.
Faster Backup and Restores — Meet more aggressive backup windows, and restore your key applications in minutes, not days.
Reduced Backup Windows — Minimize backup windows to reduce impact on your application and system availability.
Reduced Business Risk — Restore data quickly and accurately with built-in hardware redundancy and RAID protection.
More Control — Protect key data with policy-based management of information retention and deletion.
Improved IT Efficiency — Save hours of staff time and boost user productivity.
Reduced Costs — Match infrastructure costs with changing information value via efficient, cost-effective tiered storage or low-cost monthly subscription services.
Email and Electronic Communication Archiving. DasNet's Email and Electronic Communication Archiving solutions reduce the costs and risks associated with legal discovery and increase efficiency by automating retention and disposal policies. DasNet solutions integrate with all major messaging environments, including Microsoft Exchange and IBM Lotus Notes/Domino, as well as Bloomberg and SMTP messages.
Improved Operational Efficiency — Proactively manage tier-one storage requirements by offloading content from the production servers to an online archive.
Proactively Managed Mailbox Sizes — Achieve nearly infinite mailboxes by reducing the burden of aging messages and older attachments in the production environment.
Increased End User Productivity — Grant users instant online and offline access to their mailbox messages—regardless of the age of the e-mails.
Retrieval of Relevant Archived E-mails — Support eDiscovery requests quickly and efficiently with advanced search capabilities.
Risk Management — Eliminate the need for users to create risky .PST/.NSF files and enforce consistent e-mail policies.