DasNet Corporation is an international systems engineering firm that develops advanced communication solutions through research, analysis, and engineering.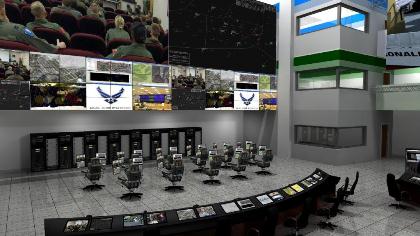 For more than 20 years, DasNet has conducted research on important and complicated systems for the US military, numerous Federal agencies and for foreign governments. DasNet's roots are in the development of satellite communications services, but as the company matured, DasNet has expanded its intellectual reserves and now offers insight into related areas, such as telecommunications infrastructure solutions and construction services. You would be hard pressed to find any other defense firm that has positioned itself to successfully undertake such diverse platforms across so broad a spectrum.
DasNet's tradition of problem-solving continues to this day. DasNet researches and provides analyses addressing the challenges that face our clients within their disparate working environments, and integrating those systems into a national and/or global architecture. Today, DasNet emphasizes several areas of engineering, reflecting the changing nature of the clients we serve. DasNet is constantly undertaking R&D, much of it on behalf of the US Military around the world. DasNet also performs its own research on efforts that contribute to its commercial client offerings, extending its impeccable reputation throughout the world.
DasNet improves decision-making through research and analysis. This begins with our Program Engineering Model. At times, a client may ask DasNet to deliver research without suggesting a specific course of action. Other times, DasNet may provide a range of solutions with an analysis of various advantages and disadvantages. What remains constant is DasNet's commitment to its clients to provide solution and service packages that reflect an array of detail and data that lets clients make informed purchasing decisions, regardless of their level of experience and technological know-how.
DasNet in the 21st century continues to address complex challenges throughout the world. DasNet's past serves as a historical pivot point and marks our launch towards the future. We can leverage a strong engineering base and extensive experience. We focus on developing complex solutions for the most demanding global client – U.S. Government. We are establishing new integration topologies for the U.S. niche market – High Net Worth Individuals and successful development and execution of next generation turnkey solutions for this client base. Commitment to the highest technological and ethical standards will continue to define DasNet's work in the years to come.